Whether you are a teacher, student, parent, school administrator, or virtually any other member of society, you need to follow and read education blogs. Why?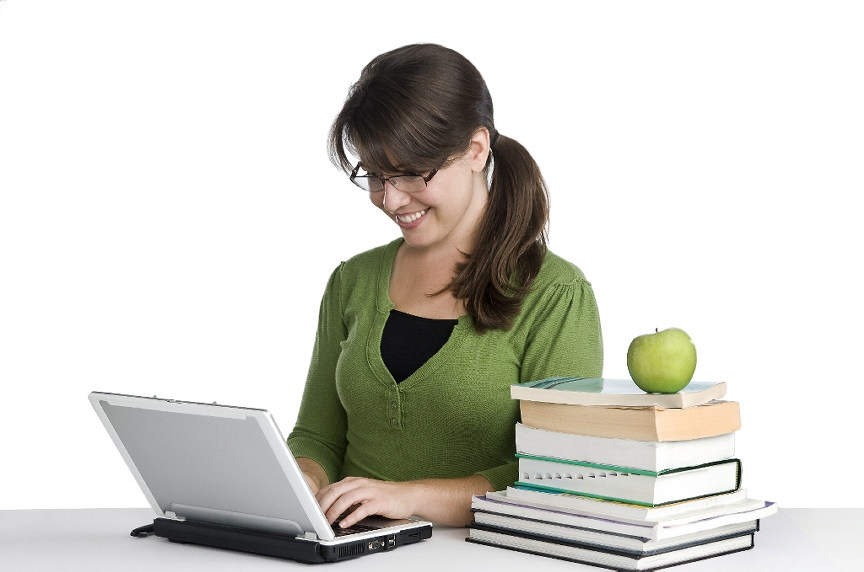 The education system is a very vast network which incorporates nearly every member of society. The centerpiece is the student, and his (or her) teachers, parents and guardians, tutors, mentors, principals, secretaries, and many others support him (or her) on the lifelong journey through learning. After all, it takes a village to raise a child. The stronger the cooperation between the village constituents, the more effective the nurturing of the child will be. On the other hand, when sufficient cooperation is absent between all the parts of the education system network, the quality of education and the opportunities it may bring are compromised.
Efforts exist such as Parent Teacher Association meetings and other instances where parent-teacher-student correspondence is facilitated. But often these connections are limited by the parents' schedules and geography. Any number of factors can get in the way of participation and communication, including household income, busy work schedules, or language barriers, particularly among migrant families. Even in cases where open and frequent communication between students, teachers, and parents exist, be they in-person meetings, e-mails, or telephone conversations, these correspondences very rarely transcend beyond the school or institution in question.
Going Beyond PTA meetings
Wouldn't it be great if there was an easy and accessible way for parents, teachers and students from around the county, state, country, or even around the world, to communicate with one another, to share creative and innovative ideas, to exchange advice and experiences, and to spark energy from one another? Wouldn't it be nice if teachers and parents from anywhere in the world could discuss issues and problems they faced, and what did and didn't work for them? Well, there is!
That's exactly the role that education blogs take on. Written by teachers, parents, students, and experts, these blogs are the most accessible way for teachers and parents to inspire and encourage one another towards their students' success. With the dissemination of computers, tablets, and smartphones to almost every school-age and older individual, such sources of imagination are just a couple taps away and serve as an invaluable tool.
It doesn't even take much time either. A couple of minutes spent here and there can open your eyes to problems and solutions you may never have even thought you knew. Even if the information doesn't directly and immediately benefit you today, by sharing and spreading these pages to other readers, you are doing your part to make this information more easily accessible to those who would otherwise have scrolled by it. Share them on your favorite social media or email them to your coworkers or friends.
Some Blogs to Follow
TeachThought.com made a convenient list of a handful of education blogs which stand out for unique style and excellent content. Check out the list and find a few which interest you. And don't forget to show your support by liking, sharing, and following the ones you visit. You can also find useful content on devoted pages on your favorite social media networks such as r/education on Reddit or Facebook pages. You might also search the internet for education blogs specific to your city, town, district, or state.
To save you a few clicks, I've listed a handful of the education blogs from TeachThought.com's list below, but do be sure to visit them and show your appreciation. I'll also be adding other blogs that I come across to the list, so be sure to reach out and contact me if you manage your own or know of any.
Traditional Elementary Education Blogs
These blogs focus on important topics of elementary education such as ideas for reaching students in the classroom, school administration issues, classroom organization, creative and innovative design, teaching lessons by standards, and resources for parents and teachers of various situations.
Traditional College Education
These blog pages are geared towards college and high school students, teachers, and parents. They address entrance exams, study habits, advice to parents and students about transitioning to college, financial aid, and even tips for saving on supplies, textbooks, and scholarships, as well as ideas to help teachers and educators improve productivity, tech integration, and teaching strategies.
E-learning and Education Technology
The following blogs are authored globally and focus on online or distance education programs, digital story telling, technology in the classroom, networking, and education philosophy and psychology, as well as major educational and technology issues and classroom solutions.
Education Policy Blogs
These pages address important and current education issues including teacher unions, curriculum development, policy, teacher evaluations, and all the politics which goes into educational administration. Check these for education news and opinion boards from teachers, parents, faculty, government officials, and even students.
Learning Technique Blogs
These blog pages focus on general learning techniques, such as memorization skills, brain function, education strategies, and tips on how to learn.
By keeping tabs on blogs and platforms like these, parents and school staff can keep one another informed on important topics. Topics like back-to-school supplies, leveled reading scales, or note-taking strategies parents can help their students with. Once again, don't forget to subscribe, like, follow, and share any of the amazing pages and content you find above. Subscribe to ClassRocks as well to receive e-mail updates when new content and posts are made available.